RGU Agrees 35 Hour Week and Increased Holidays
21st June 2022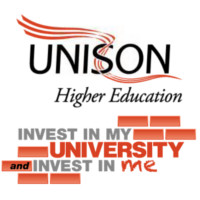 Members at the Robert Gordon University will have seen the email from the Principal, Prof Steve Olivier with regard to harmonising working hours and leave entitlement.
UNISON are delighted that we have managed to achieve this agreement at RGU after many years. To be clear for all staff, the 35 hour week and harmonisation of holidays with academic staff is directly due to the efforts of UNISON and other trade unions. The principal of fairness in holidays and the 35 hour week was a key part of the framework agreement back in 2006, and was to be implemented across the Higher Education sector.
UNISON at RGU have continually raised this issue with the University, however until recently little progress had been made. With the onset of the pandemic and the rise of hybrid working, we raised this issue once again with the University, particularly in the context of further benefits applying to some staff - i.e. those who have the option of working from home, whilst staff who do not have that option could not. At the same time those staff still suffered the significant inequality where holidays were not only less than academic staff, but also less than professional and support staff on higher grades.
We were encouraged therefore when we had one of our first meetings with Prof Olivier, and raised the issue of working hours and harmonisation of holidays. In that meeting Prof Olivier was clear that he also shared the concern over this inequality and was keen to do something about it. This then culminated in a meeting earlier this month where UNISON was very happy to agree to the proposed changes through our collective bargaining agreement, on behalf of all staff.
Those changes met our expectations in full and mean that:
All P&SS staff will reduce hours from 37 to 35 per week, with no loss of pay, and no detriment – part time staff will reduce hours pro-rata – hourly rate will increase.
All P&SS staff will increase holidays to match academic staff (36 days + 10 fixed days). That means our lowest paid staff will receive an addition 8 days holiday a year (from 28+10 previously).
I'm sure you will all agree that this is a great result for all staff, and will welcome the news in the same way that we did.
Categories: Benefits | Information | Members | RGU