Higher Education Ballot Result
29th October 2018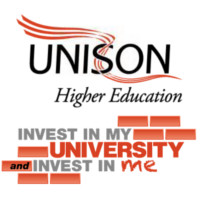 UNISON members working in higher education in England, Scotland and Wales have voted for industrial action to press their wage claim – but the turnout wasn't enough to meet the threshold for strikes set out in the 2017 Trade Union Act.
That act does not apply in Northern Ireland, and the union is still awaiting the result of its ballot of members there.
UNISON's higher education service group executive considered the result in England, Scotland and wales and stated: "We would like to thank those activists, branches and regions that put in significant work to achieve the result.
"Unfortunately and frustratingly the government's anti-democratic trade union laws, which impose a very high turnout threshold, mean that we are not able to fulfil our members' wishes."
It also warned that "this outcome will only further fuel the anger of our members who face yet another year of a below inflation pay rise. No university should be pay any staff less than the living wage and employers should be ashamed that some of their staff are forced to go to food banks."
UNISON's higher education branch seminar next week will review the pay campaign, "take heart at the positives and build for the next pay negotiations," the executive noted.
"This result will inform our approach to next year's pay negotiations and the employers should be in no doubt that we will again call for action if the HE employers do not meet our aspirations for a fair above inflation pay offer."