EU Referendum Consultation
16th March 2016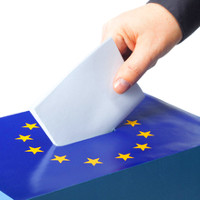 The National Executive Council (NEC) has launched a consultation of UNISON Branches about the European Union (EU) Referendum taking place on 23rd June 2016. The information collected from the consultation will be used to assist the National Executive Council in taking any policy and campaign decisions on the EU referendum in the run up to the referendum date.
UNISON wants to ensure that members' voices are heard in this important debate. To help with the branch consultation UNISON has provided an Information for Members pack on the EU referendum. This will help members and branches understand more clearly what the issues and implications are when debating whether the UK should stay in or leave the EU and the impact of any decision on UK workers and trade unionists.
Branch members have been emailed a consultation survey. If you haven't received a copy please contact us, and we'll send you one. The branch consultation is running until 31st March 2016.
Categories: Branch | Consultation | Members