Branch Pay Offer Consultation 2017/18
29th May 2017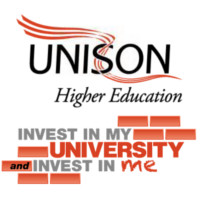 We have now received a "full and final" written pay offer from the national employers' organisation the Universities & Colleges Employers Association (UCEA).
The offer for 2017-18 follows pay talks between the employers and joint Higher Education unions, and consists of:
a 1.7% increase from 1 August for all staff covered by the higher education national agreement, who are on point 17 and above of the national pay spine;
increases of between 2.43% and 1.72% for staff on points 1 to 16 of the spine (note this is not the same as "grades" at the universities)
For full details see:
UNISON's Higher Education Service Group Executive, the union's national committee for HE, is consulting members on this offer.
UNISON's HESGE Committee's views on the offer:
UNISON's Higher Education Service Group Executive (HESGE) met on the 4 May 2017 to discuss UCEA's full and final offer on 2017 / 18 pay.
The Service Group Executive's view is that this offer is the best to be achieved by negotiation and that if members vote to reject the offer, sustained and prolonged industrial action will be required.
Rejection of the pay offer in an industrial action ballot would initiate a campaign of industrial action in line with UNISON rules and conference policy. UNISON will endeavour to work alongside other unions wherever possible on joint action.
HE conference policy means that a final offer must be subject to a branch based consultation.
UNISON Branch Members should submit their views in the local member consultation until 26th June 2017.
Categories: Consultation | Members | Pay