Branch Christmas Competition 2021 - RESULTS
15th December 2021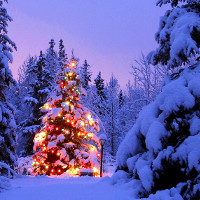 The branch held our prize draw for our fantastic Christmas Competition yesterday and we're pleased to announce we now have our three prize winners and fourteen runners up for this year.
The prizes this year were:
an amazing Acer Predator Gaming Laptop.
two fantastic Apple iPad Minis (2021)
and Fourteen runners up received £25 Vouchers!
Our prize winners draw was overseen by our Branch Chairperson, Julie Yackiminie and Branch Secretary Owen Cox on Tuesday and were:
First Prize: Elinor Sutherland
Second Prizes: Randall Gillespie & Jayne Marooth
Runners-up: Henry Cheese, Lindsey Connon, Shirley Cooper, David Duthie, George Irvine, Lucyna Ksiazek, Alan McLean, Ailsa McWhirter, Susan Mitchell, Joanne Saripanidis, Marie Sherriffs, Jan Smith, Jill Smith, and Stephanie Spence.
Our competition this year was an anagram, "HURLPOD". The letters were are all mixed up, but could be rearranged to spell out a name often associated with Christmas - which was of course "RUDOLPH". Well done to everyone who got the right answer!
Congratulations to all our winners, and to everyone out there, have a Happy Christmas and New Year!
Categories: Information | Branch