Branch Christmas Competition 2016
25th November 2016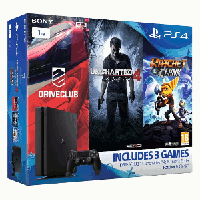 Once more we are running our fantastic Christmas Competition, which is open to members only for all our current UNISON members at both the Robert Gordon University and the University of Aberdeen.
Prizes this year are an amazing Sony Playstation 4 1TB, with 3 games included and a £50 Amazon Voucher to expand your collection. We'll also have our ever popular Dinner and a Show for Two, and Silent Night Christmas hampers.
We will be sending out competition entry forms by post, but it's just as easy – and faster – to enter online instead:
Don't leave it too late to send your entry - enter today!