The Big UNISON Prize Draw – Win £10,000!
18th February 2016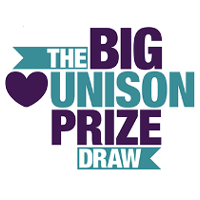 Enter the UNISON prize draw – with a top prize of £10,000 cash for the lucky winner! #heartunison
The prize draw runs from 15th February until the beginning of May, entry is open to all existing members – and new members too – all you need to do is update or verify your email address and mobile numbers to enter.
1 x £10,000 CASH
3 x Family holidays worth up to £2,000
20 x Health and dental plans worth up to £300
For your chance to win, all you need to do is ensure UNISON has up-to-date contact details for you. If we can easily contact you we can support you better, and together we will be stronger in UNISON. This is vital now because unions are under attack as never before.
Enter online here: www.unison.org.uk/prizedraw