15th December 2020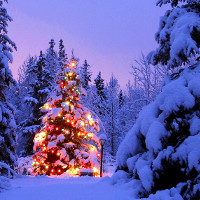 The branch held our prize draw for our fantastic Christmas Competition and we're pleased to announce we now have our 5 prize winners and eight runners up for this year.
The prizes this year were:
an amazing Lenovo Legion 5 top-of-the-range Gaming Laptop.
a lovely Prosecco and Chocolates Hamper (x2)
a great Wine and Snacks box Hamper (x2)
and Eight runners up received £20 Vouchers!
Our prize winners draw was overseen by our Branch Chairperson, Julie Yackiminie on Tuesday and were:
First Prize: Carol McKerron
Second Prizes: Roy Glennie & Ruth Steele
Third Prizes: Lauren Hossack & Iain Bell
Runners-up: Janice Wright, Rhona Skene, Joanne Procee, Scott Murison, David Milne, Alison Mcleod, Wendy Arthur, and Shirley McQeen
Our competition this year was an odd one out and people were asked to select the odd one out from A: Christmas Pudding, B: Chocolate Yule Log, C: Christmas Tree and D: Brussel Sprouts.
We know there are a number of ways you could look at it, but we were only looking for one right answer and that was "C: Christmas Tree" as the other things are all things you would eat (although we do admit some people would debate whether Brussel Sprouts are edible!). Well done to everyone who got the answer we were looking for!
Congratulations to all our winners, and to everyone out there, have a Happy Christmas and New Year!