16th December 2019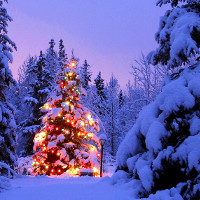 The branch held our prize draw for our fantastic Christmas Competition and we're pleased to announce we now have our five prize winners for this year.
The prizes this year were:
an amazing Apple iPad Pro (10.5" WiFi 256Gb) Space Grey.
our ever popular Dinner and a Show for Two (x2)
and our Luxury Christmas hampers (x2)
Our prize winners were drawn by our independent adjudicator on Monday and were:
First Prize: Janice Forsyth
Second Prizes: Margaret Price & Gavin Murison
Third Prizes: Jayne Marooth & Liz Law
Our competition this year was a maze members were asked to help Rudolph find his way through to get his Christmas present. The options were A: Teddy Bear, B: Wheely Duck or C: Helicopter.
There were a lot of maze runners out there who got the right answer - the correct answer was A: Teddy Bear.
Congratulations to all our winners, and to everyone out there, have a Happy Christmas and New Year!