6th November 2020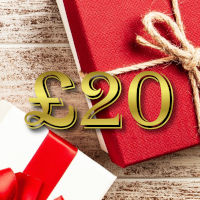 As you know the branch receives money each year to use on a variety of things, including social events. We'll be running our Christmas competition as usual, but we have also run coach trips and other events in the past. This year, as you'll appreciate, we haven't been able to do that.
We know however how difficult this year has been for all of us, and the branch committee would like to say thank you to all our members for all the fantastic work you've been doing under very difficult circumstances. For that reason we are offering all our branch members a £20 gift voucher of their choice!
To claim your gift voucher please register online - we'll then get them ordered and codes distributed to everyone which will allow you to claim your gift voucher from the many available at www.love2shoprewards.co.uk
All registrations should be received by Sunday 15th November 2020 to allow us time to process the order and get the codes out to you by early December - in time for a bit of Christmas shopping!